How to Choose The Right Stable Mat for You
Choosing the perfect mat to outfit your barn doesn't have to be difficult. In fact, by investigating more about rubber and foam stable mats, you're on the right path to purchasing the best mats for you.
In this article, we are going to examine:
The benefits of stable mats
Three major considerations to factor in when purchasing mats:

Budget
Drainage
Fixed or Flat

Rubber or EVA foam stable mats
The benefits of stable mats
You may be a little hesitant in purchasing stable mats for your barn. You may have heard that rubber and foam mats are becoming increasingly popular among horse and dairy farmers. But may you still have a few questions about the use of stable mats, like how to maintain them.
Some farmers find the costs associated with the mats to be too much for them, whilst others worry about their animals sleeping on feces and urine-soaked mats. We'll talk a bit more about the costs, but we recommend that you still use some bedding on rubber mats.
Prevent injury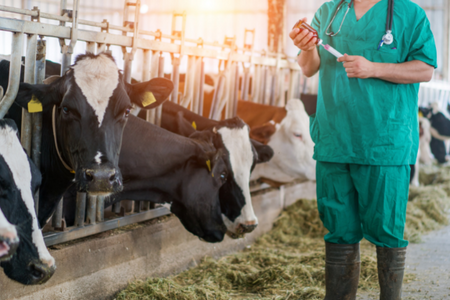 Stable mats dramatically benefit the animals in your care. When using straw bedding alone, there is always a risk that your horses or cows could go through the bedding and lay flat on the concrete floor. Hard surfaces can have a detrimental effect on your animals, and can put pressure on joints and muscles in their legs and back.
The benefit about putting down stable mats is that you don't have to worry as much, knowing that there is a protective layer that separates your animals from the cold, hard concrete floor.
Rubber mats also feature a high traction surface layer, which provides grip underneath the hooves of animals. The best type of rubber mats for this are those that feature a bubble top.
You could save up to 33% of bedding costs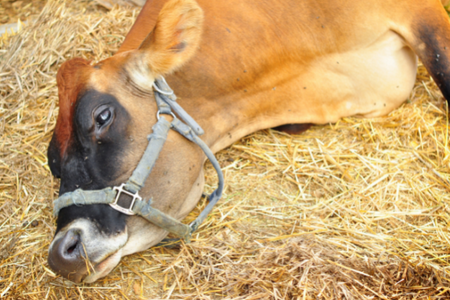 Although rubber mats don't get rid of the need for bedding, they drastically reduce the amount of bedding that you need. Whether it's straw or wood shavings, you can save up to 33% of bedding costs by purchasing rubber mats.
Over a few years, the mats will eventually pay for themselves.
Three major considerations when purchasing stable mats
Let's dive deeper into some considerations that you need to have in mind when you're purchasing stable mats. Purchasing stable mats is a significant investment, and like any other piece of machinery that you have on your farm, you want to make sure that you are buying exactly what you need, and not spending any more than you have to.
We totally get it, so let's look at some things that you'll have to keep in mind when purchasing stable matting:
1. Budget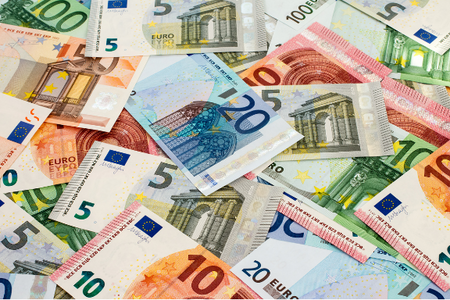 Your budget is the major deciding factor for how much you can spend on mats. Thicker mats provide better comfort for animals, but they also cost more because of the extra materials used to make them.
If possible, purchase the thickest mats you can for your price range, as that can increase the well-being of the animals in your care. Not only that, thicker mats hold up better to the wear and tear of regular farm use. This is especially true for high traffic areas, like walkways and parlour pits. Investing a bit more in mats can save you headaches later on down the road.
2. Drainage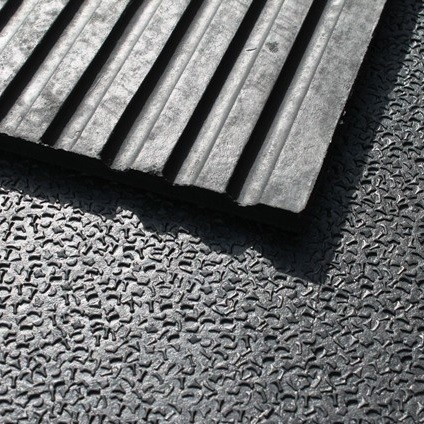 Drainage is an important factor when purchasing stall mats, as some stable mats feature drainage furrows underneath to transport liquids and prevent pooling in the centre of mats. A great example of a type of mat that features drainage furrows is the 17 mm Amoebic Rubber Stable Mats.
Thinner, less expensive mats rarely have this distinct feature. If you purchase mats without drainage furrows, you may need to reassess the floor of your stables. The extra cost needed to alter the ground line of your stables may make you want to look for mats that already prevent pooling.
Fixed or flat laying mats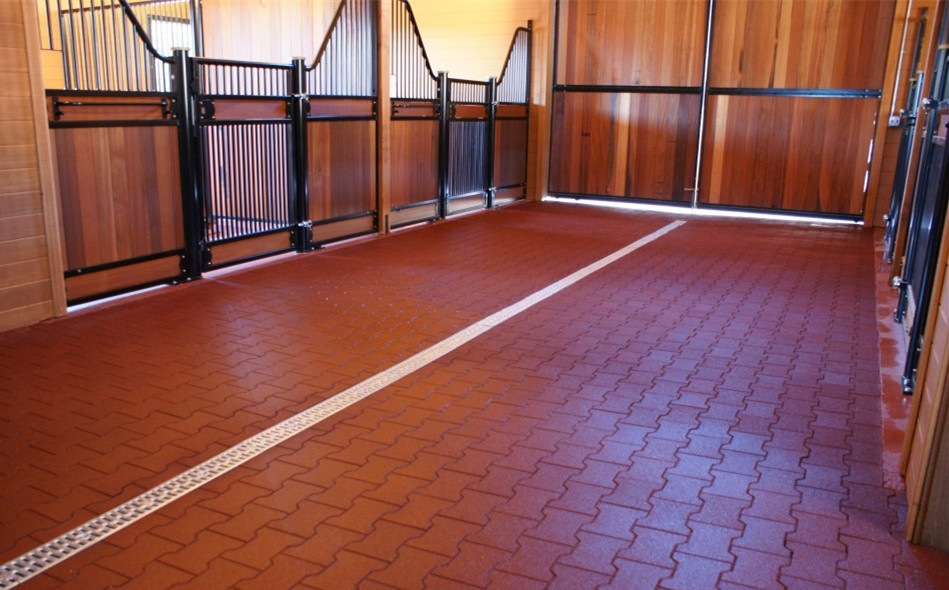 If you're thinking about purchasing rubber mats, another important consideration is whether you want to firmly fix your mats to your stable floors through the use of an adhesive. One of the major benefits of this is that you create a watertight, fully sealed single floor of mats which will never need to be pulled up and cleaned underneath. Effectively, just the top layer will come in contact with urine, feces, and other debris, and you can easily clean it with a pressure washer.
There might be an added cost to installing mats with a waterproof adhesive. Also, you'll need to be absolutely precise when cutting the mats to ensure that there are no gaps. You'll need to make sure that you caulk each of the seams, even at the walls.
Flat mats are also great as you can pull them up periodically and clean underneath of them. For all the work that you'll have to put in to adhere the mats to the concrete floor, you may go the route of just flat laying mats.
Rubber mats or EVA stable mats?
The last consideration to think about is whether you want to invest in solid rubber mats or EVA foam mats. Rubber mats are the go to matting used in stables, workshops, and parlour pits, as they offer an anti-fatigue, high traction flooring even when wet or covered in snow and ice. There are also incredibly durable.
Alternatively, high-density foam mats that are suited for heavy animals are great to put in horse stalls and cows stables because they offer superior cushioning ability when compared to rubber mats. If you're looking for an added level of comfort, EVA foam mats are perfect to insulate floors from cold weather.
A brilliant suggestion is to purchase a wide variety of mats for different areas in your barn. For example, you can purchase stud dot rubber mats for high traffic walkways, as the raised surface provides greater traction.
If you're interested in rubber mats, take a look at these products below:
If you're interested in purchasing EVA stable mats, 20MM COW HORSE STABLE JIGSAW EVA COMFORT MATS BLACK 1.22M X 0.91M
Conclusion
You may have a lot of choices to figure out the different types of mat you need, but it shouldn't be too hard for you to narrow them down to find a mat you'd be interested in purchasing. As mentioned above, purchasing a wide variety of mats gives you the ability to have specific mats for specific reasons. For some farmers, the stud dot top surface sits too high to be used in stalls, but we've heard some great stories about farmers turning the mats over and using the drainage furrows for the surface. Whatever you choose to do, you can make the mats your own to suit your purposes.